Director: Karen Disher
Distributor: 20th Century Fox
Studios: Blue Sky Studios, Reel FX Creative Studios
Release date: November 24, 2011
MPAA rating: G
Running time: 26 minutes
Characters appearing:
Scrat - Sid - Manny - Diego - Ellie - Peaches - Crash - Eddie - Prancer - Head Mini-Sloth - Santa
About the special:
When Sid accidentally breaks Manny's Christmas rock, Manny threatens Sid that he would be registered onto Santa's "Naughty list". Sid then goes on a journey to the North Poll to get his name removed from the list, and its up to his friends to find him and save Christmas!
New characters present:
Prancer is the most important new character in this short film. Indeed, he saves Sid, Peaches, Crash and Eddie as they fell to a ravine. Completely happy and proud of his ability to fly, he is also very nice and wants to help others at all costs.
This reindeer is assisting the small group to visit the North Pole, the home of Santa Claus. However, while he attempts to escape the Christmas guards flying, he gets stuck in the ice timber, causing an avalanche that ruins the Christmas sleigh and the gifts. However, he is willing to help Santa to bring gifts to all children on Earth through the air after the accident with the sleigh repaired, ultimately saving Christmas!
Prancer's family only makes a brief appearance at the end of the special, allowing Santa's sleigh to fly and deliver the presents.
Christmas guards prevent anyone from entering the Santa's working area. In fact, they are not very welcoming when the small team comes their way. They would not want not to receive gifts anyway!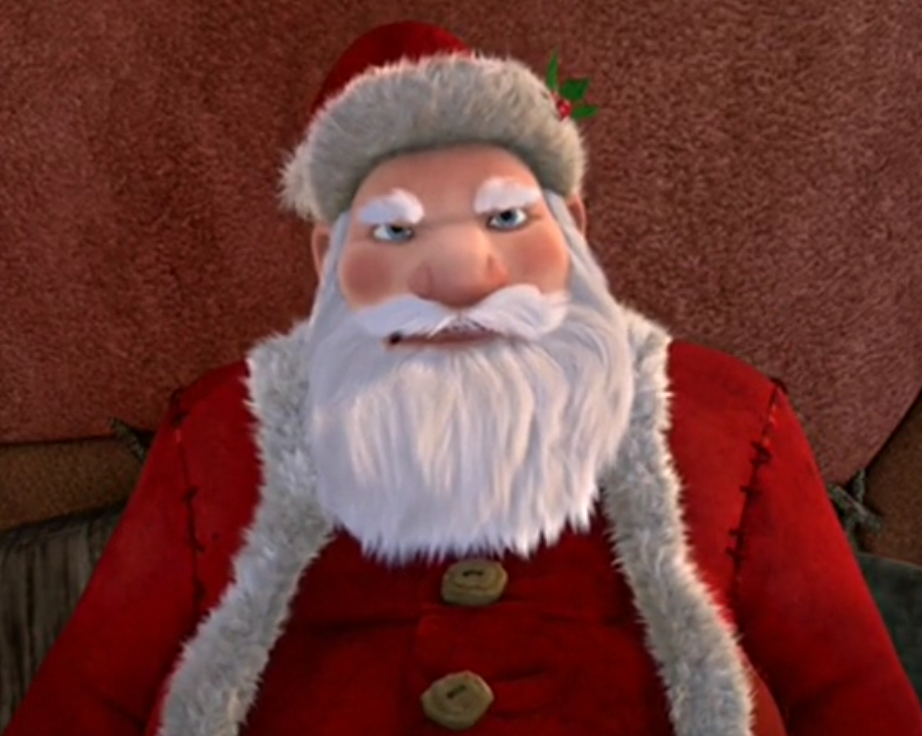 Santa is shown as a modern English-speaking human who strongly in a prehistoric era before Christ, before Christmas even came into existence! When his preparations were completed and he set out for his gift delivery,
it was disrupted by an avalanche ruining all his work. Desperate, Santa felt mad, but luckily he did not blame it on Manny who had learned a lesson on the way. Everything is possible if you believe! By joining forces, the mini-sloths and our heroes save Christmas, and Santa Claus was even entitled to a special gift: His reindeer.