With the reboot series of DuckTales on the horizon, it had opened the doors to the possibility of other Disney Afternoon shows being rebooted as well, as there has been much talk on the possibility of rebooting Darkwing Duck. Surely shows like Chip 'n Dale Rescue Rangers and TaleSpin wouldn't be too far behind, right?
Well, after seeing the new DuckTales' intro, and a few short clips, I have some mixed feeling about it. The animation looks too comic-bookish and the new character designs for Huey, Dewey and Louie is a departure from the classic designs of the three ducklings.
Don't get me wrong, I'd love to see something new out of an old classic TV show from the 90's, such as new adventures, new characters...new...designs?
No.... not if the designs are like that! Go back to the old one.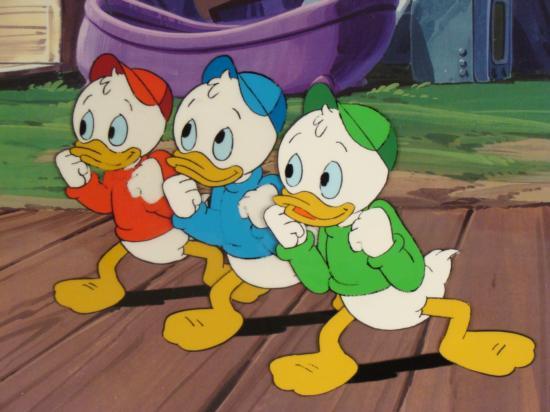 Yes! That's better. Thank you!
But seriously, if the new character designs are going to be THIS different for more rebooted character, I wouldn't want a TaleSpin reboot if they're going to change THIS much! Like I said, I would love to see new adventures and characters for TaleSpin, but at the same time, I would not want what happened to DuckTales happen to TaleSpin. Can you imagine what Kit and Molly would look like with THAT kind of character redesigning? *shudders*
Anyway, what are your thoughts and feelings on the recent reboots? Please comment below.