Take Shelter, Take Pressure
OPEN and LIMITED NUMBER OF RPS
This roleplay contains characters from my Chicken Smoothie Account. I will have the wolves/dogs I do not whish to use and let you use them
Pack name: Unknown
Quote:
" Ahh, hello. I see you have made it to the pack of the Unknown. Well, I can assure you it is very much known to every dog and wolf in this area. I'm Cheyanne, you're alpha. Loners are always welcome into my pack depending on their attitude. The bigger the pack, the better. Together we can survive the mild and deadly storms brewing before use. I look forward to seeing you here with us.
It's good for you that the alpha female is the first you will see on you're journey to find companionship. When you find this pack, you will find friends, and might even find enemies. Currently Cheyanne isn't looking for a mate and doesn't wish to have one, but will the tables turn? Will she fall for an omega? Or a loner? Or possibly
you
? We shall see, and on the way, you might even find a mate yourself. But more importantly, will you and you pack mates survive the tornadoes and storms ahead?
I'll wait until you have to go,
I'll make it so you never ever know
How much I have messed it up!

We're running 'round like we don't care,
It's gonna leave its marks somewhere,
Do you want to show me something new?

(You go now, reached my top anyway
You go now, reached my top anyway)

Just tell me what I have to do,
To keep myself apart from you
All your colors start to burn

I know I wanted far too much,
Then I thought that wouldn't be enough
All this talk is closing you.

Take shelter,
Take the pressure,
Do what you want tonight, it's alright,
If you want to get used,
You get used!

Take shelter,
Take the pressure,
Do what you want tonight, it's alright,
If you want to get used,
Then get used!
1)
Keep this roleplay PG-13
2)
*Fade to black* when needed
3)
Star out the curse words ( ex: d*mn or d**n )
4)
Type 2 or more sentences per post
5)
I'm the only one allowed to change the weather/temperature, time of day, the day/month/year, etc. If "Sunny" and "Warm with light showers" is highlighted, don't say "it started to snow".
You can ask me to change the weather after a while, but I might already be on it; I don't want it to say all "sunshine and rainbows" through the entire RP xD
6)
There is no character limit, but don't make a bazillion dogs if you won't be able to keep track of them
You have permission to kill off your own characters, just do not make them commit suicide. Your character can die during a fight/from a fatal wound, get very ill and eventually die after a while, or from heat stroke. Events like these are acceptable. Also, please don't kill off your character every single page.
Your characters may have a relationship with each other.
7)
You may do things to induce drama and make things interesting in the roleplay. Just make sure to ask if it's okay first; ask in your post or PM me.
Code: Select all

Name:
Age:
Breed: (Dog or wolf)
Gender:
Personality:
Crush:
Mate:
Pups:
History:
Weapons:
Pack:
Rank: (Beta/Delta/Warrior/ etc.)
Picture:
Ranks
ALPHAS
The head of the pack. They are usually mates and dominate over the entire pack and make the pack rules. Their word is law; lower-ranking pack members have to follow their Alphas' orders whether they agree or not. The Alphas usually dish out the consequences to those who disobey them, that is, if their Betas do not get to the insubordinate ones first. Both the Alpha Male and Female are considered the "lead fighters" of a pack.
BETAS
Are the wolves in charge when the Alphas aren't around; the second-in-commands. They make sure the other members underneath the Alphas' (including their Beta partner) are following orders. The Betas dish out warnings to disobeying members if the Alphas don't get to them first. Insubordination of a Beta will cause them their job eventually. Betas are the ones who become Alpha after the current leaders die. There is only one Beta Male and one Beta Female per pack, and they may or may not be mates.
LEAD HUNTER/HUNTRESS
They are the best hunters in the pack and lead the other hunters to find a food source.
HUNTERS
Supply the main income of food. They are usually chosen for their particularly high skills of catching prey.
FIGHTERS
Males and females who fight to defend the pack at their Alphas' orders. They usually train for battle by staging skirmishes amongst themselves.
GUARDS
Position themselves around the pack's boundaries. They are the first resistance against any intruders entering their territory.
SCOUTS
Also called "patrollers"; they patrol the boundaries along with the guards, keeping a look out for potential food sources or enemy wolves. They are the ones who contact the Alphas and fighters while the guards are fighting off intruders.
CARETAKERS/HEALERS
Tend to the wounded and sick. They also take care of expecting mothers and are pup-sitters to young puppies who are between the ages of eight months and a year old.
MOTHERS
Female wolves who are pregnant or are expecting puppies. "Mothers" is also the term used for female wolves who nurse abandoned puppies.
PUPS
Young wolves under the age of eight months; they have no actual rank in the pack and will be assigned a ran by the Alphas once they are older.
ELDERS
Senior wolves who can't contribute much to the pack anymore.
OMEGAS
The lowest ranking wolf in the pack. The are least important and are usually picked on by the higher-ranking wolves. Omegas are not allowed to mate, have pups, or move up in rank (unless the Alpha has a very good reason to bump them up); they sometimes leave the pack on their own and try to join another or become loners.
LONERS
Wolves who never joined a pack to begin with, were exiled from their previous pack or were Omegas who left. Loners can only join a pack if the Alphas permits them.
The Alphas' words are law.
If pack members fail to follow orders, they will eventually be given a handful of warnings. Depending on the Alpha/Beta's attitudes, a "handful of warnings" may range from harsh scoldings to a few disciplining attacks to an automatic exile.
If there is only one Alpha running the pack s/he has the right to choose a mate when they feel the time is ready
Do not disrespect you superiors. You will be punished.
Confront anyone who crosses your pack's territory.
Loners can only become part of the pack only if the Alphas approve.
Steer clear of the infected. You are not allowed to engage in battle with them; if an infected is spotted, get the guards, fighters, or scouts to chase them off.
The dogs of the highest ranks eat first; Alphas, then Betas and so on. However, the elderly and pups feed before all hunters. Omegas will always eat last or not at all.
No killing your pack mates; your pack is your family and you are here for their protection.
Romance with Loners is forbidden (but also a goof way to stir up drama within the RP)
Only the Alphas and Betas may have pups. Any other ranking dog must ask first before mating; food is scarce and feeding more mouths than there is food will result in disaster for the pack.
> means she likes him
< means he likes her
>L< means mates
><3< means they like each other and know it
>R< means they like each other and don't know it
>X< means forbidden love
>0< means mates or crushes in different places
Alpha Male:
Alpha Female: Cheyanne
Beta Male: Texa
(Texa and Red are not mates)
Beta Female: Red
(Red and Texa are not mates)
Lead Hunters: Lassie and Shade
Warriors: Cheyanne, Lassie, Shadow
Caretakers/healers:
Mothers:
Pups:
Elders:
Omegas:
Name: Cheyanne (If given permission by her, you may call her Chey. By packmates she is called "Alpha")
Age: 400 Days old
Breed: Wolf
Gender: Female
Personality: Very protective, if you make her mad it is possibly you will be kicked out of the pack, she is however humorous and sweet.
Crush: None (Can you win her heart?)
Mate: None
Pups: None
History: Cheyanne was born to a wolf pair, and she was an only pup | Her mother left her with her father, and she was left alone time to time when he went to hunt | Her father died soon after she turned a year old
Weapons:
See picture below
Pack: Unknown
Rank: Alpha Female/Warrior
Picture:
Name: Lassie
Age: 399 days
Breed: Dog| Rough Collie
Gender: Female
Personality: Sweet, never aggressive, she tends to be-friend everyone
Crush: None yet(Open)
Mate: She's looking
Pups: None
History: Her history is rough, she won't tell anyone. She might if she had a mate, but even than she'll keep it to herself.
Pack: Unknown
Rank: Healer/Warrior
Weapons:
See picture below
Picture:
Name: Red
Age: Unknown
Breed: Wolf
Gender: Female
Personality: Sweet, aggressive, she loves puppies
Crush: None (Open
Mate: None
Pups: None
History: Unknown
Weapons: None
Pack: Unknown
Rank: Beta Female/Healer
Picture: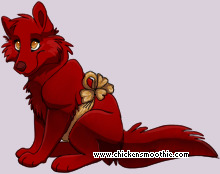 Characters Free to use, just ask me through PMS which one you want
Anything marked with (?) means it's open. When you get one you want I will put you're username there
Also, pm me the forum.
#1: Role-played by (Command)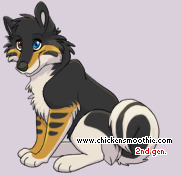 #2: Role-played by (?)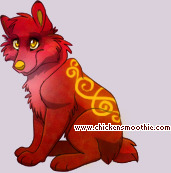 #3: RPed by (?)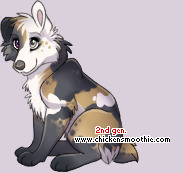 #4: RPed by (?)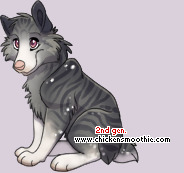 #5: RPed by (B L H)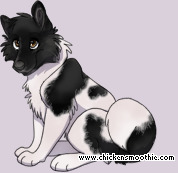 #6: RPed by (B L H)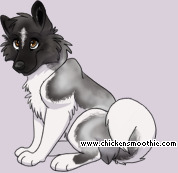 #7: Rped by (?)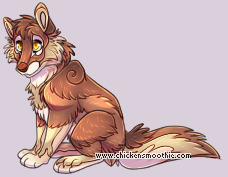 #8: RPed by (?)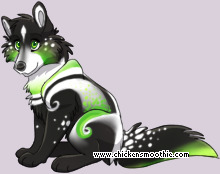 #9: Rped by (?)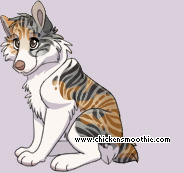 #10: Rped By (Cheyanne)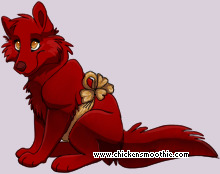 "I look forward to seeing you here with us, but beware."
Name: Shadow
Age: 25 in human years
Breed: Alaskan Malamute
Gender: female
Personality: Sweet, friendly, and kind
Crush: open
Mate: none
Pups: none
History: Shadow and Shade are twins but other then that they wont tell any one
Weapons: none
Pack: unknown
Rank: unknown
Picture: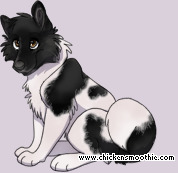 Name: Shade
Age: 25 in human years
Breed: Alaskan malamute
Gender: male
Personality: Bossy, rude, and pushy
Crush: open
Mate: none
Pups: none
History: Shade and Shadow are twins but other then that they wont tell any one
Weapons: none
Pack: unknown
Rank: unknown
Picture: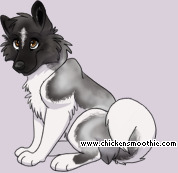 Name: Texa
Age: Unknown
Breed: Wolf
Gender: Male
Personality: Ready to take charge. He likes how is eyes are different colors which make him different then the others.
Crush: Open
Mate: Open
Pups: None
History: He had once lived in a different pack but when he was old enough his father the alpha had kicked him out.
Weapons: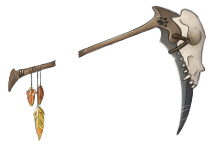 Pack: Unknown
Rank: Any that would work best with his personality.
Picture: