I just watched Lady and The Tramp 2:Scamp's adventure and I thought,what would Scamp and Angel's puppies look like and do...
Plot:
Angel and Scamp have two puppies,one is a sweet male pup who wants to stay with his parents,and the other is a curious female pup that wants to be a show dog.Scamp and Angel are grown up now,and have to teach their daughter there is more to life than jumping fences,and perfect coats.Put Scamp and Tramp at the top of your Bio,if you read the plot and rules.What will happen to this pup's dreams?What will Scamp and Lady go through?
Rules:
*Can't cuss
*Can't kill without permission
*Respect the BS RP rules!
Characters:
Scamp~kevin the grey wolf
Angel~(Me)
Tramp~Foxy Aleu
Lady~Fantasy
1
st
pup(Female)~Sasha~angel12349
2
nd
pup(Male)~Scruffy~Dragon Tamer
Jock~(Me)
Trusty~(Me)
Sadie~.Art
Lily~.Art
Bio Info:
Code: Select all

[b]Name:[/b]
[b]Age:[/b]
[b]Personality:[/b]
[b]Mate:[/b]
[b]Crush:
[b]Pups:[/b]
[b]Pic:[/b]
My Bios
Name:
Angel
Age:
4
Personality:
Sweet,kind,caring,but can get moody
Mate:
Scamp
Crush:
Scamp
Pups:
Sasha and Scruffy
Pic: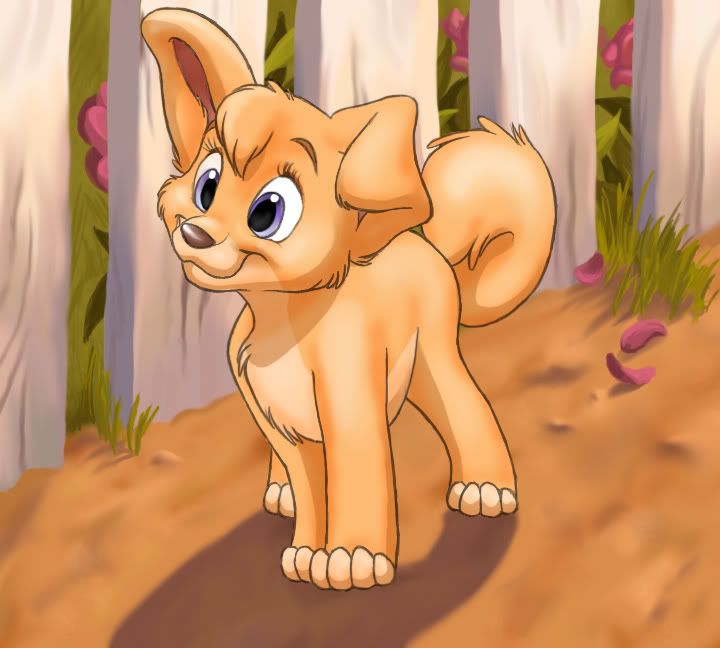 Name:
Jock
Age:
12
Personality:
Jock gives help to anyone,he likes to collect bones.Jock can get frustrated quickly
Mate:
None
Crush:
None
Pups:
None
Pic:
Bio Info:
Name:
Trusty
Age:
13
Personality:
Trusty is a wise,old,Bloodhound who loves to tell stories about his younger times.He cares about others
Mate:
None
Crush:
None
Pups:
None
Pic: