Guest
An analysis of the cartoon characters from ALL THREE Balto cartoons, and their possible real breeds (based on my opinions).
Okay...I pondered and pondered as to where to place this topic, and then I figured, 'what the heck, I'll just place it in the Balto 1 folder'. While this topic covers characters from all three of the cartoons, most of them are from Balto 1, so...

Like many of you, I have wondered about the real breeds of the dogs represented in Balto 1, 2 and 3. Now, keeping in mind that they ARE cartoons, and so there's going to be plenty of poetic license at work (that, coupled with the fact that the production teams never really spelled it out, and left it more or less to guess work), here are MY opinions about the real breeds of the various characters from the three (of course, your opinions may differ on this, and that's totally cool! In the end, it doesn't really matter...this is just my take):



BALTO AND HIS PUPS


Well, this one is pretty obvious...as are his offspring (Aleu, Dingo, Kodi, Saba, and the other two officially unnamed pups). Balto's a wolf-dog...half Siberian husky (Chukchi sled dog), and half wolf. Some visual comparisons (in order: the cartoon Balto, a real wolf, Kodi, Aleu, real Siberian huskies of various colors):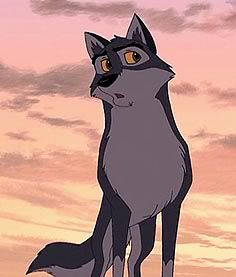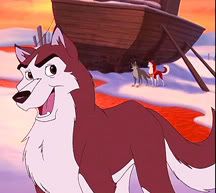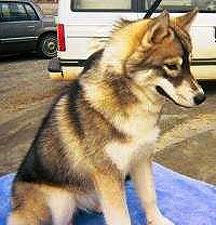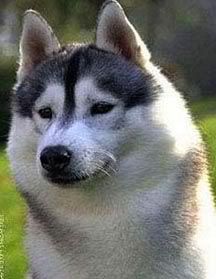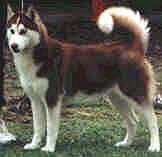 JENNA AND DUSTY


The two pure-bred Siberian huskies in the cartoons. Here are some comparisons (in order: Jenna, a real red-hued Siberian husky, Dusty, a real silver/gray-hued Siberian husky):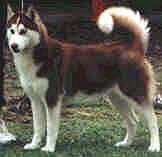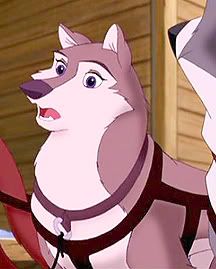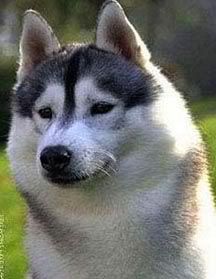 STEELE AND RALPH


Both Steele and Ralph are large dogs (well, Ralph may just be a fat husky...lol. After all, in Balto 1, the artists and animators made all of the background huskies exceedingly FAT. Any look at a real working Siberian husky or Alaskan Malamute will demonstrate clearly that they AREN'T fat! And that concept, how the artists flubbed that, always bothered me. In the two sequels, I think they did a much better job at drawing and animating the huskies). The way I see it, Steele and Ralph represent Alaskan Malamutes. (Alaskan Malamutes can indeed have blue eyes (almost all northern breeds can). It just so happens that only the 'breed standard' refers to them not be a 'desirable quality'." ) Here are some visual comparisons (in order: Steele, an Alaskan Malamute puppy of Steele's color, Ralph, and an adult Alaskan Malamute in winter coat):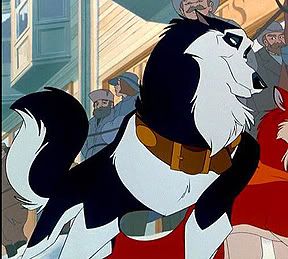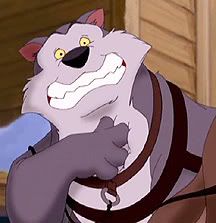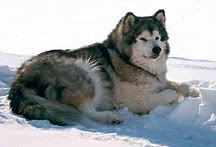 DIXIE


This one's a bit tougher. In my estimation, Dixie's DEFINITELY one of what is known as the 'bichon' breeds (of which there are several). I don't, however, think she's a bichon frise. In fact,

I

think she's a 'Havanese'. And here's why (L-R: Dixie, a real Havanese).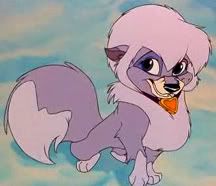 SYLVIE


Here's another toughie. It's at least clear that Sylvie is a representation of the sighthounds (Greyhounds, Afghan hounds, Borzois, etc.). However, each breed has slightly different physical characteristics, and Sylvie is a mixture OF them. She has the luxuriant coat and bushy tail of a Borzoi, but the ears of an Afghan Hound (Borzois have short ears). Here are some comparisons (in order: Sylvie with Dixie, an artist's conception of a Borzoi, an artist's conception of an Afghan Hound):






KALTAG AND STAR


In Balto 1, you can see several of what are supposedly Siberian huskies with some unusual markings and characteristics (small, thin, whatever). I personally think they are representative of

Alaskan huskies

. The Alaskan husky is not a recognized breed per se, but a 'type'. A mixed breed that does have certain characteristics. It's similar to the Siberian husky, but sometimes has drop ears, or a wiry coat, or unusual tail or markings, etc. Here are some comparisons (in order: Kaltag, two Alaskan huskies with markings like Kaltag, Star, an Alaskan husky which looks a little like Star):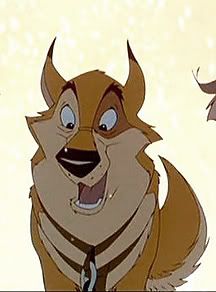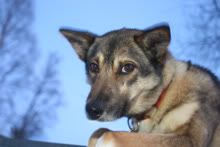 NIKKI


Nikki has to be the fattest dog in Balto 1! And he has another unusual feature...TINY ears! Someone once suggested to me that Nikki might not be a husky or malamute at all, but a chow chow! Well, chow chows are a northern breed, related to huskies, malamutes, and other Spitz-type dogs, and so could conceivably have the instinct in them to pull (no matter how small in their case). And, historically, it has been shown that MANY breeds were used at the time to pull sleds...not just huskies and malamutes. Here is a visual comparison, based upon this possibility (in order: Nikki, an artist's conception of a chow chow):






MORSE (or MORRIS)


The funny little bulldog with the tick, who belongs to the telegraph operator. A comparison (in order: Morse, an artist's conception of a bulldog):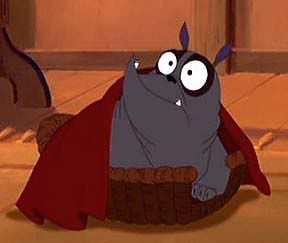 MEL


Mel's obviously a terrier. The question is, which kind? Most people would come back with 'Airedale'. He does look like one. But he's short. And Airedales are NOT short! Then again, there is a closely-related breed of terrier known as the Welsh terrier, which is a little shorter than the Airedale. That's what I think Mel is. To wit (in order: Mel, an artist's conception of a Welsh terrier):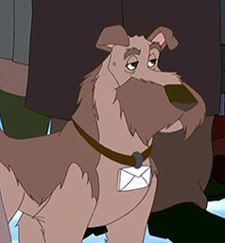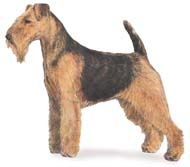 DOC


Doc's a little tough too. He has characteristics of several large breeds. The obvious thought is that he's a Saint Bernard. Possible. But in some ways, he looks very UNlike a Saint Bernard. He does, however, look a heck of a lot like a rare German breed called a 'Leonberger'. To wit: (in order: Doc, an artist's conception of a Saint Bernard, a Leonberger):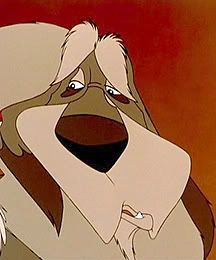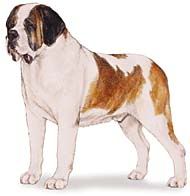 DIPSY


At first, I thought Dipsy might be a mixed breed. And she talks like she's an American diner waitress. LOL. But after considering it, I figured she just might be a fat spaniel! There are many breeds of spaniel, but I think she most closely resembles the English Cocker Spaniel (again, just a fat one). Keep in mind that English Cocker Spaniels don't look much like American Cocker Spaniels. They're a bit larger, and longer in the snout. To wit (in order: Dipsy, an artist's conception of an English Cocker Spaniel):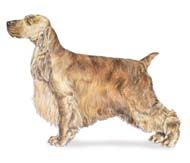 KIRBY


Kirby doesn't have much of the look of a Siberian husky, or a Malamute, or perhaps even an Alaskan husky. But he does look sorta like a Greenland Dog! And they DID exist at the time (if mostly on the other side of the new world)! To wit (in order: Kirby, a Greenland dog):






THAT ANNOYING LITTLE TERRIER IN BALTO 2


Remember that little guy? The one who announces to Balto and Boris that Jenna's had her puppies? Well, first glance might suggest a West Highland White Terrier (he has the Scots accent, and he's white). But he also has a long, grayish moustache. And 'Westies' don't have a prominent 'beard'. But Scottish Terriers do. But you might say '

SCOTTISH

terrier? But those have

black

fur!' True. And they also come in white and brindle! LOL! Lookie (in order: the terrier, a white Scottish terrier):