Did the WIngs Of Change Mail Team follow the normal Sled Dog positions?
Okay, so I looking for pictures to look at dog sledding postions the other day for a roleplay I am in, and I began to thing, were Wings of Change team in the right order?I mean the Wheel dogs (Dogs in the back) Were they the strongest like they were suppost to be?I know this doesn't really matter but I can't get it off of my mindDog
Sled Positions and what they do:
Here is the best picture I could find that shows the whole team (Besides Ralph who is in the very back, you can see his paw, and you can see most of Dusty who is also in the back)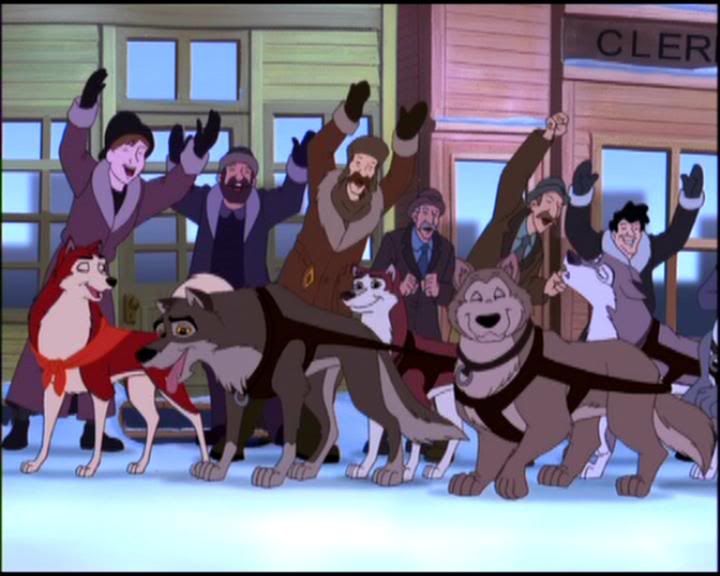 Balto-Lead
Kodi & Kirby-Swing Dogs
Dusty & Ralph-Wheel dogs
One thing I find wrong is:There is no 'Team' section, just the three sections
Balto: but I can see why they chose Balto for lead other than he was the 'hero' always, I think it because he already knew the commands and could follow them well and had ran very important runs before so he was more experianced also.
Kodi:Kodi is the son of the hero Balto and the main character in teh movie, so of course he was out as atleast Swing dog, and he wasn't the strongest out of the group so he was picked well, just like his father was, for his position.
Kirby(The Brown one)-I think he should've been put as a Wheel dog, Wheel dogs are the strongest of the group, and his muscular and large body could've done the job, I personally think he and Dusty should've swapped positions.
Ralph(The Grey one thats cut out):You can't see him, but he is a very large dog, and I think he should stay where he is, he is large and muscular much like Kirby was.
Dusty:Dusty is much smaller than the rest of the team, so that means less muscle, I think she should've been put next to Kodi instead of Kirby.